Starting in 1996, following the fast development of our company, PPH Pajda started to specialize in road-transport services. At first, we used it to meet the internal company needs, but after a short time, in which we gained the necessary experience, we included road-transport service into our regular offer.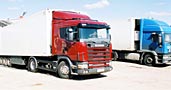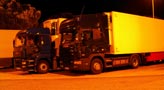 All vehicles belonging to PPH Pajda fleet are equipped with modern communication facilities (GSM). In each of our rigs a DAS facility is installed which monitors the temperature of the load during transportation. Due to the GPS system, we are able to keep our customers informed about the current location of their cargo during transportation.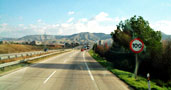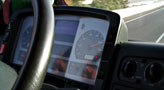 At the present moment PPH Pajda has 40 refrigeration units. Our machinery fleet consists of:
a) modern tractor-units, fully-equipped in GPS monitoring system made by such producers as:
b) refrigerated-trailers (33 pallet) made by:
LAMBERT,

SCHMITZ (so-called. "hooks").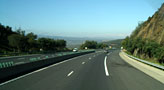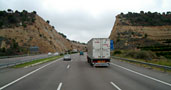 We take cargo loads on routes to:
Germany,

BENELUX,

France,

Spain,

Greece,

Russia,

Italy.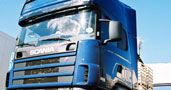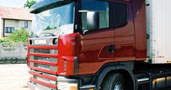 PPH Pajda specialises in the transport of cargo of:
dairy products,

chocolate,

fresh meat (we have specialist trailers − "hooks"),

frozen meat and all kinds of frozen foods,

fresh fruit and vegetables,

other cargo depending on individual customers request.
Our company has all the permits and documents required in the industry, e.g.
OCP cargo certificate,

all permits and licenses required by Polish and International law,

TIR carnets,

EKMT.